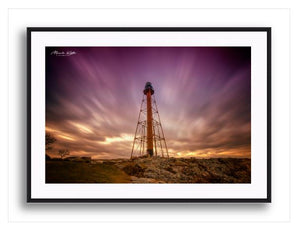 Customer Reviews
09/01/2021
Nikki L.
Marblehead, Massachusetts, United States
Amazing local artist
I moved to Marblehead a year ago and found Mark's photography in my first few weeks here when I by chance saw myself in the background of one of his photos on Facebook. Since then I've followed him on social media and am in awe of how he can capture light, sunrise and sunset in ways I've never seen. I bought this one because the way the light radiates from Marblehead Light is just stunning and represents everything I love about living here. He understands the beauty of our community and captures it in unique ways almost every day.
10/19/2021
Mark Katz Photography
Really appreciate that, Nikki! Lucky to live here, and looking forward to capturing new perspectives of our amazing little coastal community.